Get to know exceptional computer science talent
Just about every tech company is looking for exceptional computer scientists to help them keep pace and to thrive in the digital future. The UC Santa Barbara Department of Computer Science can give you the edge: support a Computer Science capstone project and get to know and work with some stand-out future computer scientists and engineers.
Share your real-world insights
What is a capstone project? It's a six-month course sequence that lets teams of 4-5 senior Computer Science students build a working system, guided by an experienced mentor (it could be you or someone from your company). The course is learn-by-doing and lets students master cutting-edge software technologies, tools and engineering practices and build significant software applications and systems. Faculty and staff help create the frameworks and practice that ensure the teams' success. Learn more about capstone projects.
What's involved?
Here's the really exciting part. Not only could your company have a chance to work hand-in-glove with top-tier students, but these students could be working on solving key challenges that are important to your company.
The first step is a meet-up in September that lets companies pitch their project ideas. If a student team adopts your company's idea, you'll be expected to meet with them weekly (in person or virtually) for the next several months to help them meet project milestones.
In March, your team will appear at a live event to present their accomplishments, demonstrate their software products, and compete for prizes.
A $5,000 philanthropic gift by your company to the Department of Computer Science is requested only if your project idea is adopted by a student team. This fee covers program management expenses and the year-end event. Any remaining funds are used to support the CS Summit and the UCSB Computer Science undergraduate program.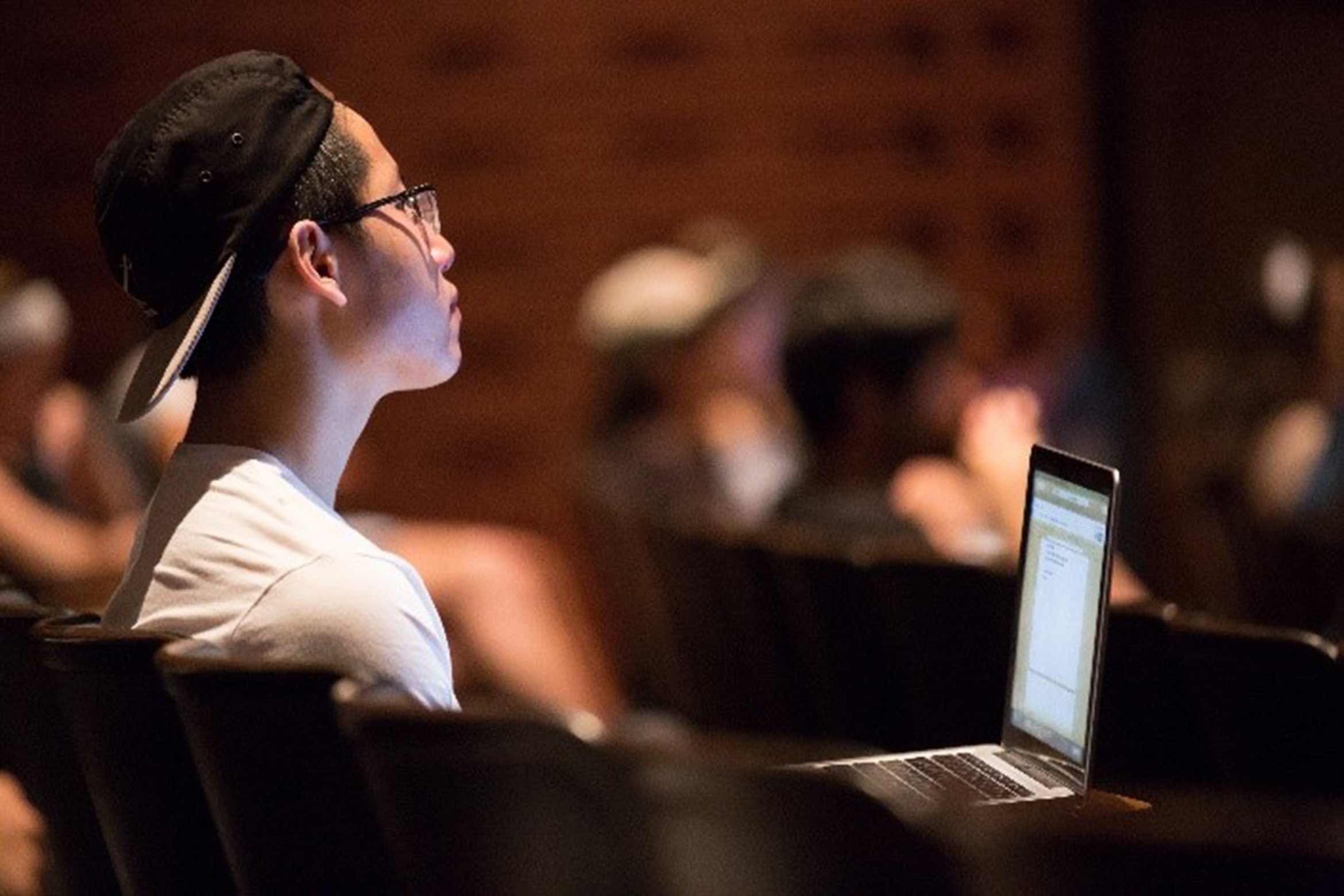 Added bonus
Something else that's exciting? Your company's sponsorship is publicized across the University community, crossing the desks of the entire Computer Science and data science community and beyond. Your company's willingness to support UC Santa Barbara will help raise your visibility where it counts.
UC Santa Barbara Computer Science: Top-ranked and accessible
The highly-ranked UC Santa Barbara Department of Computer Science conducts cutting-edge research and develops top talent in areas such as machine learning and AI, data, systems and networks, interactive and visual computing and cybersecurity and dependability. Known for its collaborative culture, the Department's graduates are well-rounded and ready to contribute to society and business. The Capstone program is just one example of the ways in which corporate partners can benefit from working with the Department.
Interested?
What's next? Here are the easy steps:
Sign up to pitch your project idea by September 25, 2023
Attend the CS Capstone ice breaker meet-up Monday, Oct 2nd, 2023 2:00pm-5:00pm (either in person on the UC Santa Barbara campus or via zoom) to meet the teams and pitch your project idea
Select 1-2 people to mentor your team once a week, in person or online
Attend the Capstone demo day and celebration at the CS Summit at UC Santa Barbara in March, 2024